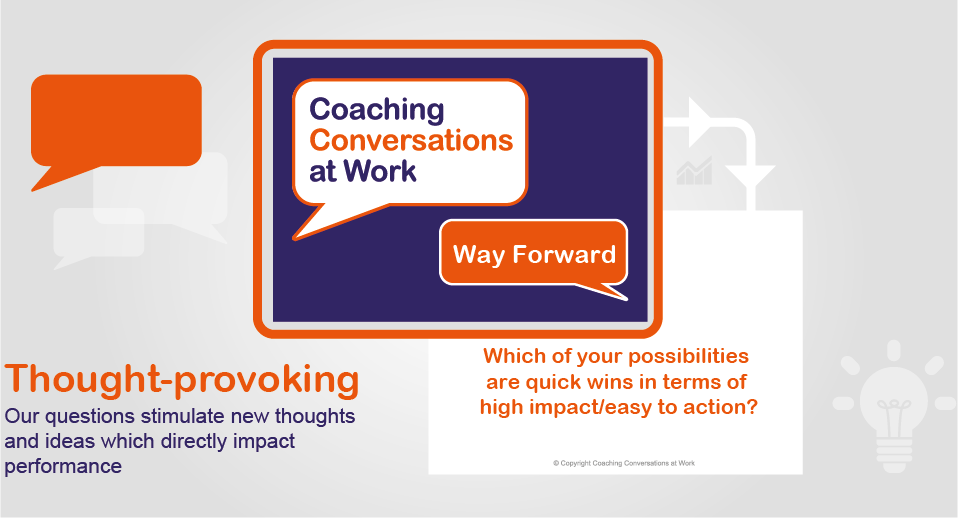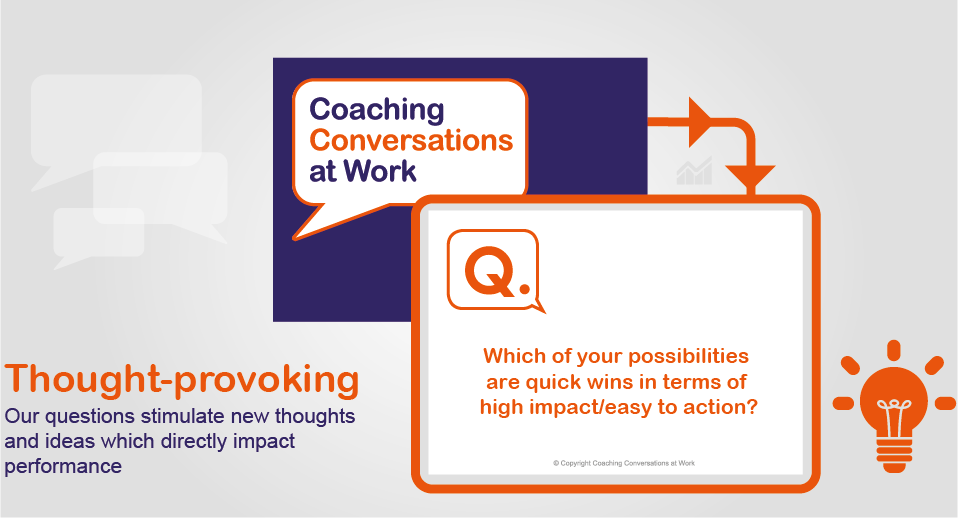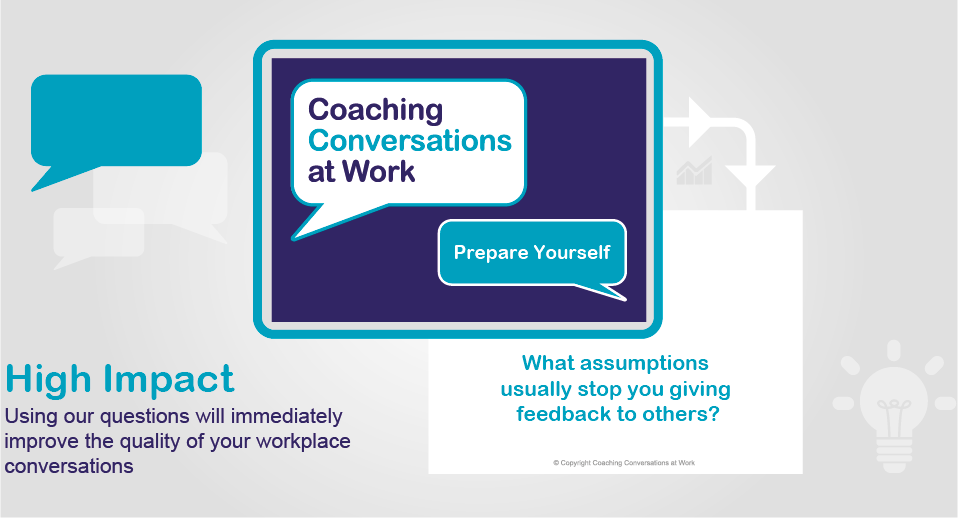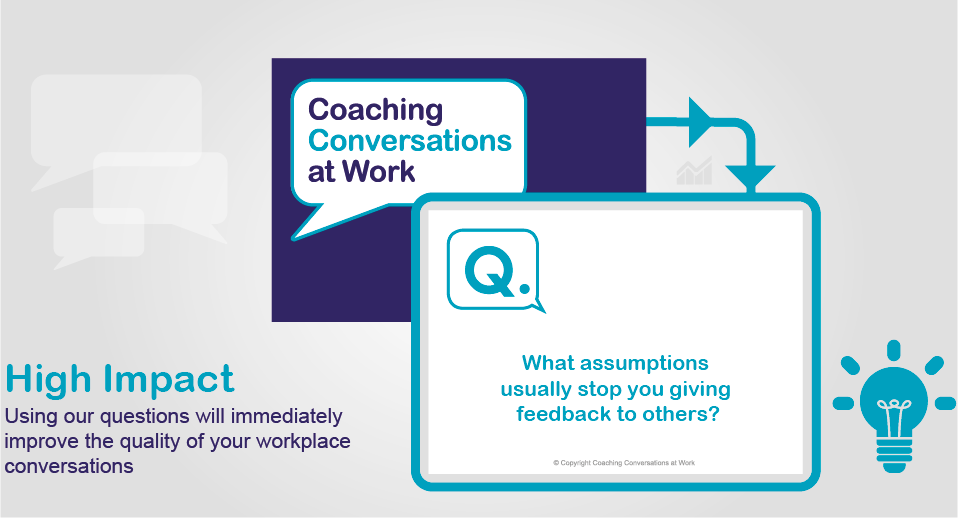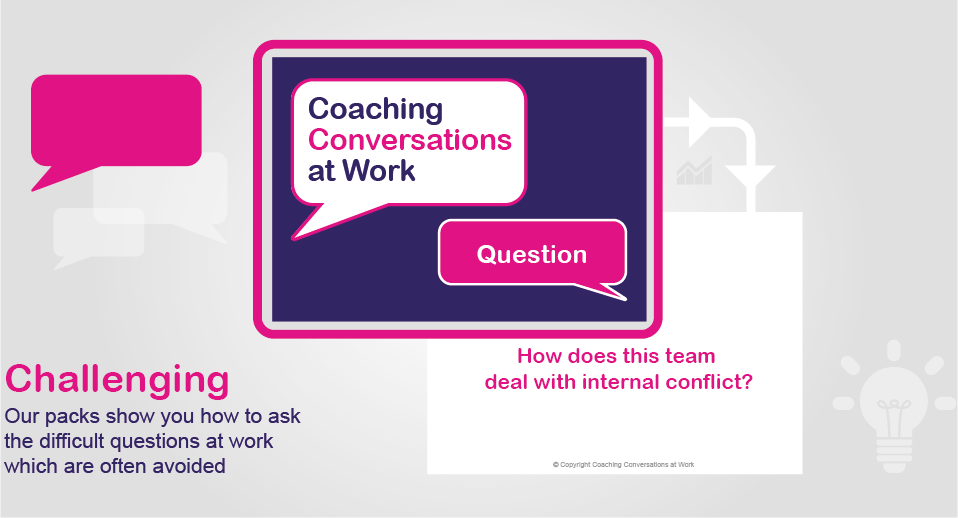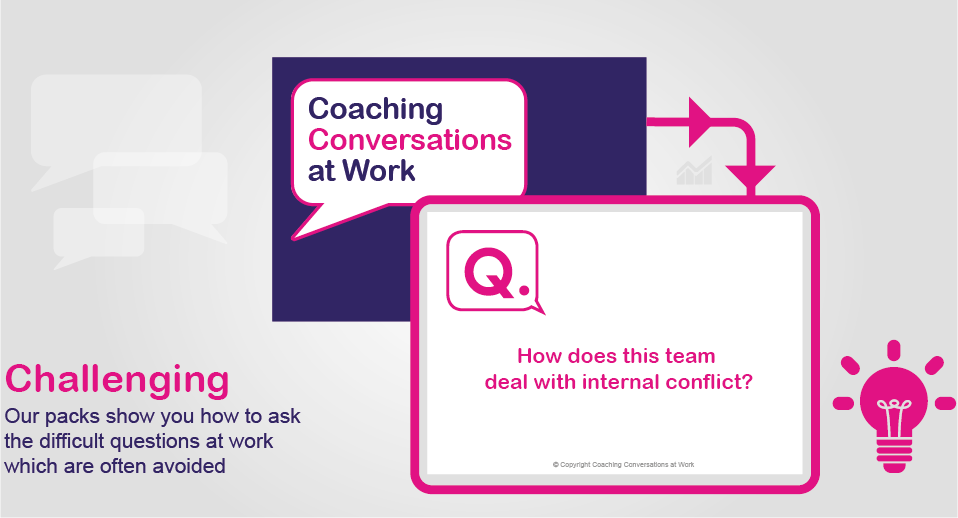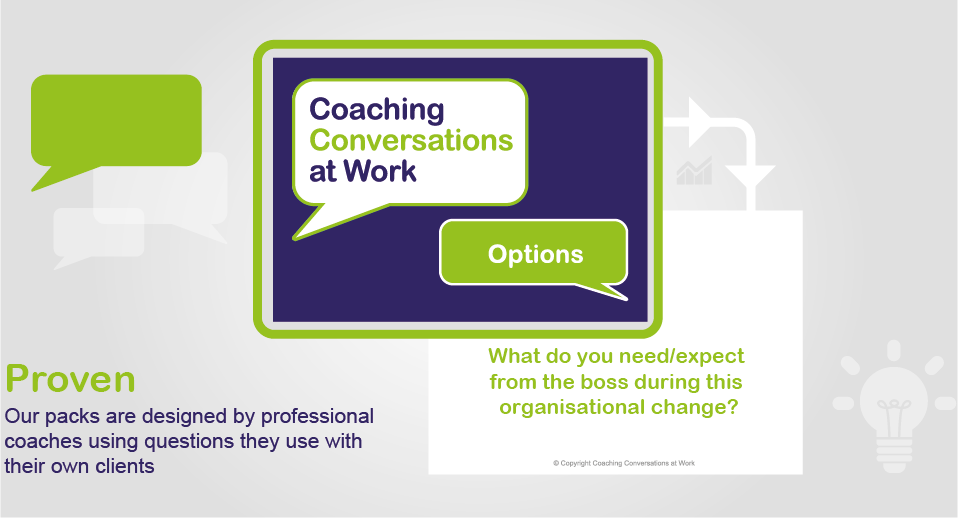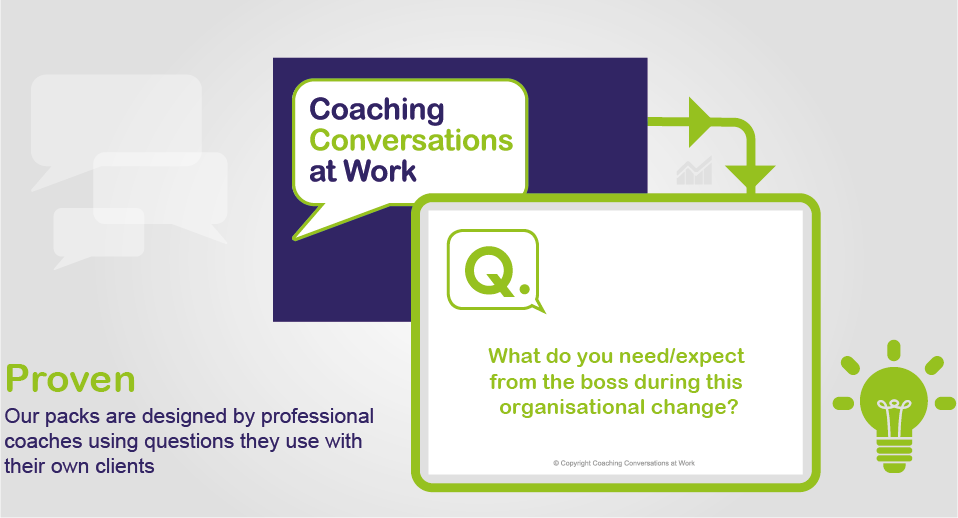 Business Coaching
Here at Coaching Conversations at Work we are passionate about getting people in organisations talking about things that matter
Effective Coaching Conversations at Work have never been so important.
In today's business environment it is no longer useful nor is it appropriate to adopt a directive leadership style. This is especially significant when it comes to working with experienced people. You won't get the best performance from people and if like most leaders you are 'time poor' you just won't have the time available
It's a leadership myth that you need to know more than anyone else in your team. Instead your biggest contribution can come through encouraging all the people you work with to take responsibility for doing the best job that they can.
Our intention is to offer you the tools to engage in straightforward, succinct, clear and impactful conversations about topics which present the biggest challenges for leaders at all levels.
By providing high quality, clear questions, along with best practice prompts and tips in every pack we hope to inspire leaders to engage in conversations with others which will improve performance and impact the bottom line.
Using Our Coaching Conversations at Work cards means that you can have straightforward, clear conversations that matter in the workplace around a variety of topics and in a wide range of settings.
I am finding the Powerful Coaching questions pack to be a powerful accelerated learning tool for Interaction Skills Workshops; not only do the delegates find them fun and engaging but more importantly it fast tracks their ability to structure powerful coaching questions in the moment.
A big thank you to you both for sending through the Organisational Change Conversation cards. They arrived the day before the conference: phew! And were a big hit! The questions were spot and could be used in so many ways. In this instance, a member of the executive committee hosted a table of 7 senior leaders. They randomly selected the cards for a question and conversation session and they were extremely successful. I'm looking forward to using them again as I do a lot of work in the change leadership field.
These coaching conversation cards are a fantastic facilitation tool. We have used them globally as part of our leadership development programme in Europe, Africa and Asia. They have been valuable in stimulating discussion, challenging perspective and highlighting the assumptions our leaders sometimes make about people. One of this little gems you come across that really work!
What's in a Business Coaching Pack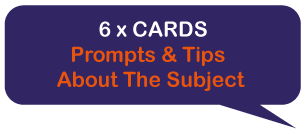 In every Coaching Conversations at Work pack you will find:
Background information about the topic to put your conversations into context
A number of headline fundamental tips to inform your thinking and understanding about the topic
Ideas about how you can use the conversation cards to set up purposeful conversations with just 1 other person through to large groups in a range of settings, remembering too that you can use the cards as a powerful coach when working through a challenge on your own
35 Skill Prompts to remind you how to build best practice into your conversations and to set them up for success every time.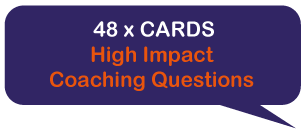 In every Coaching Conversations at Work pack there are 48 questions relating to a specific topic.
Each question is succinct, clear and proven to challenge thinking.  Each question is on a separate card and can be used alongside other questions in the pack or as a stand alone challenge. In some packs, the questions are grouped into useful sections to provoke new thinking and questions from different packs can be used together to really widen a conversation, to increase the options and to produce even more creative outcomes.
Use all or some of the cards, plan the questions in advance or select them spontaneously.  The choice is yours and we guarantee that your conversations will be better.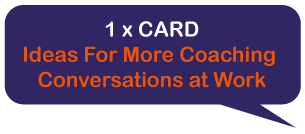 Impactful conversation is a fundamental leadership skill and the lifeblood which makes organisations go round, and yet rarely gets the attention it deserves.
The ability to connect with others through elegant, clear and purposeful conversation has to be firstly learned and then developed through many hours of practice.  In fact, through research it is believed that thousands of hours' purposeful practice are needed.  This is not possible in today's fast moving business environments where time seems short, accountabilities seem large and there is little time or energy for learning and becoming accomplished in what is considered by most people to be a 'natural' skill and yet direct experience show that is often not the case and poor quality conversation can cause lasting damage.  The good news is that there is an effective short-cut.